Sounds of 2014 radiohoerer
Die Frauen im Jazz wie u.a. Aki Takase, Mary Halvorson, Sylvie Courvoisier, Kris Davis,
Sidsel Endresen, Ingrid Laubrock Joelle Leandre, dazu Ikue Mori und Zeena Parkins,
waren für mich die Eckpfeiler des Jahres.
Vor allem Sylvie Courvoisier !
Dazu kommt noch Neneh Cherry.
Ich habe mich sehr über ihre Musik gefreut und vor allem auch, was sie alles dazu erzählt hat.
Einer der auch nach gefühlten Jahrzehnten wieder auftauchte, war Jac Berrocal.
Viele andere sind auch wieder aufgetaucht ... manche sollten es lieber lassen.
Wohin gegen Pere Ubu immer noch Musik machen, zum Glück.
Ich sehe diese Liste auch als Anregung, doch mal etwas anderes zu hören.
Dabei habe ich auch ganz bewusst manches weggelassen, was schon in vielen Listen vertreten ist.
Ich will mich da nicht wiederholen und Platz machen für Musiker wie Valerio Tricoli, Root 70 ....
oder dem Phantom Orchard Ensemble. Das so eine wunderbare, versponnene, lyrische Musik macht.
Die Masse der Musik, die jeden Tag veröffentlicht wird, lässt uns vieles glatt überhören.
Viel Spass beim nachhören und nachlesen ....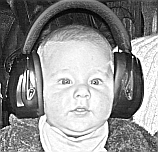 (c) by radiohoerer
Ben Frost -Aurora (Mute)
Review 1
Review 2
Copeland - Because I'm Worth It (Self Released)
Review 1
Review 2
De Beren Gieren & Susana Santos Silva - The Detour Fish (Clean Feed)
Review
Erik Friedlander - Nighthawks (Skipstone Records)
Review 1
Review 2
ETE Trio - Sad and Beautiful (La Buissonne)
Review
Farmers By Nature - Love and Ghosts (AUM Fidelity)
Review 1
Review 2
Frode Gjerstad Paal Nilssen-Love Project - Hasselt (Not Two Records)
Jac Berrocal – MDLV (Sub Rosa)
Review
John Adams - City Noir Saxophone Concerto (Nonesuch)
review 1
review 2
Kris Davis Trio - Waiting For You To Grow (Clean Feed)
Review 1
Review 2
Mary Halvorson, Michael Formanek, Tomas Fujiwara - Thumbscrew (Cuneiform)
Review 1
Review 2
Nazoranai - The Most Painful Time Happens Only Once Has It Arrived Already (Ideologic Organ)
Review 1
Review 2
Neneh Cherry - Blank Project (Smalltown Supersound)
Review 1
Review 2
Orchestre National De Jazz & Olivier Benoit - Europa-Paris (ONJazz)
Review
Pere Ubu - Carnival of Souls (Fire Records )
Review 1
Review 2
Review 3
Phantom Orchard Ensemble - Through The Looking Glass (Tzadik Records)
Root 70 with strings - Riomar (Nwog Records)
Review 1
Review 2
Scott Walker & Sun O)))) - Souzed (4 AD)
Review 1
Review 2
Review 3
Sylvain Rifflet - Perpetual Motion (A Celebration of Moondog) (Jazz Village)
Video
Review
Sylvie Courvoisier - Mark Feldman Quartet - Birdies for Lulu (Intakt)
Review 1
Review 2
Tetema - Geocital (Ipecac)
Review 1
Review 2
Review 3
The National Jazz Trio of Scotland - Standards vol. III (Karaoke Kalk)
review
VA - Beyond Addis (Trikont)
Review
Xiu Xiu - Angel Guts Red Classroom (BELLA UNION / PIAS / COOPERATIVE)
Review 1
Review 2
Valerio Tricoli - Miseri Lares (PAN)
Review 1
Review 2
Label des Jahres:
Clean Feed
Hubro
Intakt
link (0 Kommentare) kommentieren
Sounds of 2014 Michael Laufersweiler
Ode To The Quiet – Ode To The Quiet
Brian Eno & Karl Hyde – Someday World
Flaming Lips: 7 skies H3
Camera – Remember I Was Carbon Dioxide
Høgni Reistrup – Ádrenn vit hvörva
Jon Hopkins – Asleep Versions
The Howl Ensemble – Prooi
Nils Økland, Per Steinar Lie, Ørjan Haaland - Lumen Drones
Various Artists – Master Mix: Red Hot + Arthur Russell
Thomas Köner - Tiento de Las Nieves
2014 – eine Albensammlung von Henning Bolte
Dies sind 22 + 1 Alben aus dem vergangenen Jahr in alphabetischer Reihenfolge, die mich im vergangenen Jahr auf die eine oder andere Weise besonders beschäftigt haben. Ausser dem Ensemble von Wayne Horvitz und Sunny Kim habe ich sie alle auch live erleben dürfen. Ein grosser Teil ist an verschiedenen Stellen von mir rezensiert und in Radioprogramme von mir eingegangen.
Es gibt noch einige Alben, die in dieselbe Intensitätsklasse fallen, aber ab einer bestimmten Zahl wird es für den Leser unübersichtlich. 22 + 1 schien mir hier eine gute Grenze.
Listen erstellen ist eine Übung besonderer Art, Listen von anderen durchgucken auch. Man kann sich wundern, Berührungspunkte entdecken, neugierig hellhörig werden und sich sogar eingehender austauschen. Kommentare/Fragen sind willkommen!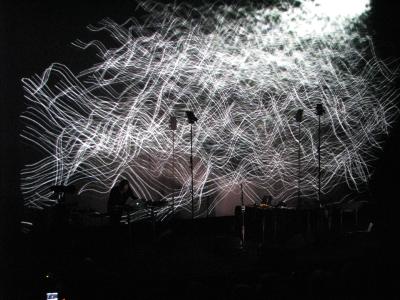 ©FoBo – HenningBolte
Angles 9 – Injuries. Clean Feed
Radio
Jamie Baum Septet+ - In This Life. Sunnyside
Radio
Rezension 1
Rezension 2
De Beren Gieren + Susana Santos Silva – The Detour Fish (Live in Ljubljana). Clean Feed
Radio (Lama)
Rezension 1
Rezension 2
Sylvie Courvoisier Trio – Double Windsor. Tzadik
Radio (Lightning&Thunder)
Rezension 1
Sylvie Courvoisier/Mark Feldman Quartet – Birdies For Lulu. Intakt
Radio
Rezension
Jozef Dumoulin & Red Hill Orchestra – Trust. Yolk
Radio
Rezension 1
Rezension 2
Eggs Laid By Tigers – The Read-Eyed Earth. ILK
Rezension 1
Rezension 2
Christian Fennesz – Becs. Editions Mego
Rezension 1
Rezension 2
Hildur Gudnadottir – Samam. Touch
Radio
Rezension 1
Arve Henriksen – The Nature of Connections. Rune Grammofon
Radio
Rezension 1
Rezension 2
Rezension 3
Rezension 4
Hess/AC/Hess – Spacelab. Gateway
Rezension
Erik Honoré – Heliographs. Hubro
Rezension 1
Rezension 2
Wayne Horvitz – The Royal Room Music Collective Ensemble At The Reception. Songlines
Sunny Kim & Ben Monder – The Shining Sea. Audioguy
Anja Lechner/Francois Couturier – Moderato Cantabile. ECM
Radio
Kate Moore – Dances And Canons. ECM
Rezension
Gard Nilssen – Drumming Music. Gigafon
Rezension 1
Rezension 2
Rezension 3
Rezension 4
Eldbjørg Raknes/Oskar Grönberg – You Make Me Feel. MyRecordings
Radio
Rezension
Eric Revis – In Memory Of Things Yet Seen. Clean Feed
Radio (Darius Jones)
Rezension
Eric Revis – City of Asylum. Clean Feed
Rezension
Aki Takase – Flying Soul. Intakt
Helena Tulve – Arboles lloran por lluvia. ECM New Series
Radio
Reissue:
Charles Lloyd – Manhattan Stories. Resonance
Radio (Lloyd/Higgins)
Rezension 1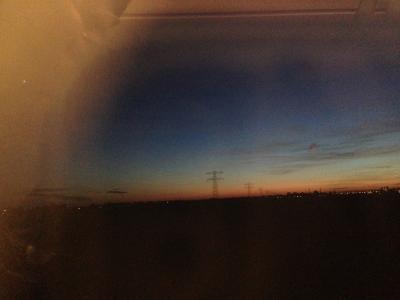 ©FoBo – HenningBolte
link (0 Kommentare) kommentieren
Sound of 2014 Harry Lachner
Hallo zusammen !

Nun hat Harry Lachner mir seine Sounds of 2014 geschickt.
Und sie ist so ganz anders als die von Karl Lippegaus.
Fast kein Jazz ist dabei, dafür allerlei Vertreter jener Randbereiche,
die ich durch ihn und seine Sendungen lieben lernte.
Seine Nachtsessions ( wer weiss wie lang sie noch existieren wird )
sind voll von Musik, die außer Ihm kaum noch jemand spielt.
Wer spielt schon 'Pharmakon', 'Matthew Shipp', 'Nazoranai', 'Edward Ka-Spel & Philippe Petit'
'Xiu Xiu' und natürlich 'Pere Ubu' ?
Besonders möchte ich noch auf jene Sendungen hinweisen,
in denen Harry selber auf Entdeckungen geht.
Und vielleicht wird sein 'Charles Mingus Projekt' noch Wirklichkeit .... ?!
Ich freu mich auf noch viele Sessions zu den Randbereichen der Musik !
Sounds of 2014 von Harry Lachner ... In absichtsvoll wahlloser Ordnung ....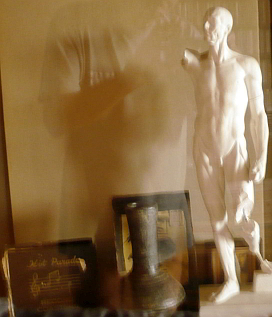 'Selbst in beschädigter Form' (c) Harry Lachner 1. Pere Ubu Carnival of Souls
2. The Nels Cline Singers Macroscope
3. Melvins Hold It In
4. Wadada Leo Smith Red Hill
5. Xiu Xiu Angel Guts: Red Classroom
6. Ø (Mika Vainio) Konstellaatio
7. Swans To Be Kind
8. Marc Ribot Trio Live at the Village Vanguard
9. The Young Mothers A Mothers Work Is Never Done
10. Nazoranai The Most Painful Time...
11. Phantom Orchard Ensemble Through the Looking-Glass
12. Matthew Shipp I've Been To Many Places
13. Happy Family Minimal Gods
14. Edward Ka-Spel & Philippe Petit Are You Receiving Us, Planet Earth?!
15. Pharmakon Bestial Burden
16. Brandon Ross For Living Lovers
17. John Zorn Valentine's Day
18. Zu + Eugene S. Robinson The Left Hand Path
19. Elliott Sharp 4 a.m. Always
20. Aram Bajakian There Were Flowers Also in Hell
21. Tētēma Geocidal
22. Thurston Moore The Best Day
23. Gazelle Twin Unflesh
24. Mike Cooper & Chris Abrahams Trace
25. Zion 80 Adramelech: Book of Angels 22
26. Sunn O))) & Ulver Terrestrials

'Hausgeist Loplop' (c) Harry Lachner
Best of 2014
Hallo zusammen.
Alle Jahre wieder gibt es sie wieder, die Best of ... Listen.
Auch ich führe diese Listen seit vielen Jahren und möchte mit diesem Jahr eine kleine
Änderung vornehmen. Es gibt nur 'Best of Listen' von Radiomenschen die keine eigene Seite im Internet haben.
Den Anfang macht Karl Lippegaus.
In seiner Liste gibt es ein munteres Zusammentreffen von Wiederveröffentlichungen und Ausgrabungen, also Musik von Musikern die nicht mehr leben und Musik machen können. Und jenen, die Putzmunter zu neuen Ufern aufbrechen und uns immer wieder überraschen können. Hier stimme ich in vielen mit Ihm überein. Anouar Brahem's Souvenance ist einfach wunderbar und Sylvie Courvoisier ist definitiv die wichtigste Pianisten unserer Zeit.
Nicht unerwähnt möchte ich seine zahlreichen Musiksendungen lassen.
Seien es die wöchentlichen Swing Easy ! auf WDR4 oder die langen Radionächte auf Deutschlandfunk. Hier besonders jene 3 Stunden über Charles Lloyd, die ich zum besten zähle, was ich von Karl gehört habe.
Ich freue mich auf viele weitere Stunden im neuen Jahr !
link (0 Kommentare) kommentieren
"Sounds of 2014" Playlist von Karl Lippegaus
(in alphabetischer Reihenfolge)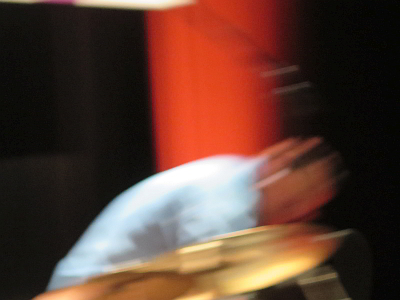 Bildnachweis: Ramón Lopéz, Jazzpassage Offenburg 2014 (Foto: Karl Lippegaus)
Matt Bauder And Day In Pictures: Nightshades (Clean Feed)
Anouar Brahem: Souvenance (ECM)
Peter Brötzmann - Sonny Sharrock: Whatthefuckdoyouwant (Trost)
Captain Beefheart: Sun Zoom Spark: 1970 to 1972 (Rhino)
Denis Charolles - Maggie Nicols - David Chevallier: 'Magique' Jazzdor Berlin 2013 (Jazzdor)
John Coltrane: Offering: Live At Temple University (Impulse!)
Sylvie Courvoisier Trio: Double Windsor (Tzadik)
Sylvie Courvoisier – Mark Feldman Quartet: Birdies For Lulu (Intakt)
Miles Davis: Miles at the Fillmore - Miles Davis 1970: The Bootleg Series Vol. 3 (Legacy)
Agustí Fernández - Barry Guy - Ramón López: A Moment's Liberty (Maya)
Jean-Marc Foltz: Eleonara Suite (Vision Fugitive)
Bill Frisell: Guitar in the Space Age! (Okeh)
Jon Hassell: City: Works of Fiction (Expanded Edition) (All Saints)
Alexander Hawkins Ensemble: Alexander Hawkins: Step Wide, Step Deep (Babel)
King Crimson: Starless - Live in Europe (Panegyric)
Anja Lechner / François Couturier: Moderato cantabile (ECM)
Steve Lehman Octet: Mise en Abîme (Pi Recordings)
Charles Lloyd: Manhattan Stories (Resonance Records)
Michael Mantler: The Jazz Composer's Orchestra Update (ECM)
Jean-Louis Matinier - Marco Ambrosini: Inventio (ECM)
Mostly Other People Do the Killing: Red Hot! (Hot Cup)
Orchestre National de Jazz Olivier Benoit: Europa "Paris" (ONJazz)
Eric Revis: In Memory Of Things Yet Seen (Clean Feed)
Catherine Russell: Bring It Back (Jazz Village)
Louis Sclavis Quartet: Silk and Salt Melodies (ECM)
Sons of Kemet: Burn (Naim Label)
Mark Turner: Lathe of Heaven (ECM)
David Virelles: Mboko (ECM)
Robin Williamson: Trusting In The Rising Light (ECM)